COWLEY COUNTY, KANSAS


NEWSPAPER ARTICLES
GRASS OF FLINT HILL COUNTY KNOW NO FAILURE
Winfield, Kan., March 7---The wheat fields of Kansas may sometimes fail to be influenced by the plague in India, but the grass in the Flint Hill country knows no such word as fail, and therein lies a story of prosperity and wealth which even the rich prairies of the west have failed to discount. Cowley county is fortunate in the possession of both, the always reliable grazing lands of the hills and the rich, deep prairie soil along the Walnut and Arkansas rivers. And it is hard to tell to which one of these the county is most indebted for the wonderful properity now enjoyed by Cowley county people generally.
In the good old days, when eastern capital was falling over itself seeking Kansas investments, it is said a gang of shrewd rascals formed no association for the purpose of defrauding eastern tenderfoot, and they chose the Flint Hill country as their base of operations. These green hills were then considered comparatively worthless, but the man in the east, with money to loan, was not aware that such a country as on the map. It was sufficient for him that the lands described by sections, townships and ranges was in Kansas, and he was in the same position with his money that Lincoln was with the wild hog: he could not let it go fast enough. The result was that the entire Flint Hill country, or at least the western slope of the hills, was mortgaged for about four times its actual cash value. Foreclosure followed quickly the discovery of the fraud, and the bona fide residents who understood and recognized the value of the land were thus enabled to secure homes and ranches at bargain prices.
Their brothers on the fertile plains on the west who were amassing fortunes easily and quickly raising wheat commiserated these people, and congratulated themselves that their lots were cast in more pleasant places. But three partial failures of crops and the then prevailing low price of wheat changed the condition of affairs, adn the Flint Hill farmer put money in the bank while his neighbor, who risked his all on what, put a mortgage on his farm and voted the Populist ticket.
But with last year's big crops and good prices another change was rung in, and now prosperity knows no geography. Now the Flint Hill farmer, with his cattle scattered over the hills and valleys of his finely improved ranch, meets his wheat-growing brother, whose bins and pockets are bulging out, and the world contains nothing too good for either.
This diversity, with its natural advantages in climate, soil and water, has made Cowley county conspicuous in her prosperity during the long period of depression succeeding 1897. At no time did her people lose courage or confidence, and adversity proved a blessing, by teaching them to make the most of the advantages given them by Nature. Stockmen learned that for grazing purposes no country on earth excelled the well watered hills and valleys of eastern Cowley county. They also learned that while it was above the lines of danger from infectious diseases, it was also south of the long, cold winters further north, which, with the abundance of feed always produced, make it an ideal place to prepare cattle for market. As a result, this line of industry has been steadily growing, until this winter, the number of cattle fed in this country is something enormous. The winter, which is seldom severe, has been mild, and stock of all kinds has come through the cold weather in splendid shape. The soil also is in prime condition and the fertile valleys along the two rivers on the west side of the county are putting on a mantle of green, the growing wheat giving promises of another good crop. The acreage is much larger this year than last, and it could not be in better condition at this time of the year.
Viewed in any light, and from any side, the Cowley county farmers have naught but reason for self-congratulation. With last year's crop a great many mortgages were paid, and the mortgage indebtedness of the county was greatly reduced. Merchants and business men generally have enjoyed an unusual busines during the last year, and the price of real state, following that of livestock and all other farm produce, is rapidly increasing in value, with a steadily increasing demand.
(Topeka Weekly Capital ~ 8 March 1898)
Kansas city, Jan. 24 - The Times' Wichita, Kansas, special says: Reports are received here to the effect that Sheriff Shenneman was shot while arresting Charles Cobb, alias Smith, a desperado, near Udell station yesterday afternoon and died last night. By the aid of neighbors Smith was held at a farm house where he was captured to await assistance from Winfield. Upon receipt of the intelligence at Winfield twenty-five armed men proceeded to the scene of the tragedy and hung Cobb to the nearest tree. Cobb also killed a constable in Butler county a few days before. (Las Vegas Daily gazette, January 25, 1883)

A DESPERATE UNDERTAKING

Wichita, Kansas, Jan. 30 - Sheriff Watt of this county, assisted by his deputy attempted to remove Cobb the murderer of Sheriff Shenneman to jail at Winfield but the people getting the news of his intention, paraded the town all night, forcing Watt to hold the prisoner in the woods until he finally abandoned the attempt and brought Cobb back to this city. (Las Vegas Daily Gazette, January 31, 1883)

Sheriff Shenneman Killed

Our exchanges of the Kansas border towns, announce the killing of the Sheriff of Cowley County by a criminal named Cobb, for whom the Sheriff had a writ, and who resisted arrest - firing two fatal shots into the body of the officer - from the effects of which he died in a short time. The man Cobb was finally arrested by the people of the vicinity - who placed a rope around his neck and hanged him on the highest suitable limb. Sheriff Shenneman is spoken of as having been a brave and efficient officer and a good citizen. (Cherokee Advocate, February 2, 1883)

Cobb who killed Sheriff Shenneman was not lynched as first reported - but stands a good chance to be. (Cherkoee Adovcate, February 2, 1883)

Young Cobb who shot and mortally wounded Sheriff Shenneman some days ago, was taken out jail at Winfield, Kansas, yesterday by a party of masked men and hanged to a railroad bridge on the outskirts of the town. He confessed to Mrs. Shenneman the widow of the dead Sheriff that he was Charles Cobb, and gave her his revolver. Subsequently he stated to Sheriff McIntyre that he had been influenced by reading of the exploits of Jesse James and other desperadoes. (Las Vegas Daily Gazette)
Winfield, Kan., Dec. 10---George Walker, a well to do pioneer of Cowley county, hung himself at his farm in the north part of the county. He was an old soldier and leaves a wife and four children. He was a spiritualist and had been mentally unbalanced for some time.
(Topeka Weekly Capital ~ December 13, 1898)
DENIED MARRIAGE - GIRL KILLS SELF
Wealthy Kansas Miss Could Not Face Seven Years of Waiting
Wichita, Kan., Feb. 18---Catherine Haines, 18 years old, committed suicide on the Haines ranch near Udall, Cowley county, this morning because her father, at this death, provided in his will that she could not marry until she was 25 without losing her share of his $50,000 estate. She shot herself through the heart.
D. S. Haines, her father, died a few months ago. Miss Haines had been going with young men of thie neighborhood and her father drew up his will to prevent her from marrying for seven years.
(Daily Oklahoman ~ February 14, 1911)
Woodruff Implicated in a Kansas Murder Mystery Similar to the Cronin case
Wichita, Kans., June 21, Informer Woodruff who has figured so prominently in the Cronin mystery, was a hack driver here and went under the names of both Woodruff and Black, his real name, however being Frank Bellman, the name Black being borrowed from his stepfather.
Before coming here he was mixed up in a murder mystery at Winfield, which has never been unraveled and which at the time was conjectured to be a "removal" of an obnoxious individual by some secret society. One night in April 1887, Mr. William B. Van Cleare, a carpenter of Winfield was heard calling for help. It was found he had been shot through the body and he died in a few days. Before his decease however he made a statement to the effect that on the night on which the shooting occurred he was alone in the house and answered a call at his door, when he was immediately shot by a man he could not recognize.
The inquest lasted a week and among the witnesses was a detective who asserted that this man Black or Woodruff was implicated and that secret society troubles caused the murder. Black was brought before the jury and through the guilt could not be fastened up on him it was generally believed that he knew about the affair. (Wheeling Register, June 22, 1889, Page 1)
The Mayor of Arkansas City charged with Embezzlement

Arkansas City, Kansas, September 3. - This afternoon Frank P. Schifbauer, mayor of this city, was arrested by the sheriff, charged with embezzlement of over $9,000. It is claimed that the money received from the sale of certain bonds had been deposited in the American National Bank, from which he drew it out to pay personal accounts.

He has never turned the money overt to the city treasurer, although he replaced the shortage at the bank.

He gave bond for his appearance for trial. (Times Picayune - September 4, 1890 Transcribed and contributed by: Frances Cooley)
IN FIT JEALOUS RAGE, A FARMER TAKES 2 LIVES
Young Cambridge Tiller Slays His Sweetheart and Then Kills Self
Follows Fight
Mother of Dead Girl Also Shot at, But Bullet Failed to Take Effect
Winfield, Kans., Jan. 8 - In a fit of jealous rage, Leo Wilson, aged 23 years, a farmer living near Cambridge, 16 miles east of here, last night, shot and instantly killed his sweetheart, Hallie Fromm, shot at her mother, Mrs. Earl C. Fromm, but missed her, and then turned the gun on himself, dying within ten minutes. The double tragedy occurred at the Fromm home north of Cambridge.
Wilson, who had been forbidden to see the girl, entered the house with her. A quarrel ensued. Wilson jerked the pistol from his pocket, pressed it against Miss Fromm's head and fired. She died instantly.
Wilson then fired at Mrs. Fromm, but missed her. She fell in a faint, however, Wilson, believing her dead, then sent a bullet through his own head.
Earl Fromm the girl's father was asleep in the house when the shooting occurred.
Cambridge is about forty miles southeast of El Dorado. According to a telephone communication to The Times this afternoon from Cambridge, the Fromm family is well known in the country north of that place. Young Wilson also was favorably known. The double killing has created much excitement at Cambridge. (El Dorado Times, Tuesday, January 8, 1924)

PAIR BEING HELD FOR ROCK ROBBERY
Cowley County Officers Searching Today for Another Who Stole $1,850.
Winfield, Kans., Jan. 8 - Officers today are scouring the county east of Winfield for trace of another bandit, who is believed to be implicated in the robbery late yesterday afternoon of the Rock State Bank at Rock, north of there, in which $1,850 in case was stolen.
Two suspects a man and a woman are being held today in connection with the robbery. A satchel containing a large amount of money which is believed to be the stolen loot, has been recovered.
A man and woman whose names had not been made public at an early hour this afternoon are being held in the Cowley County jail at Winfield today on charges of having robbed the Rock State Bank, at Rock, about thirty miles southwest of El Dorado, short before 3 o'clock yesterday afternoon.
Another man, who is believed to have assisted the one in jail at Winfield with the robbery is being sought, it was announced at the sheriff's office at Winfield at noon. His arrest is expected hourly. It is believed he is in hiding near Winfield.
The two bandits secured about $1,850 from the Rock Bank. The money was recovered last evening near Dexter, southeast of Rock by Cowley County officers. Near the place where the money was found was a deserted Ford car. The man and woman who are in jail at Winfield were apprehended near the place.
A Studebaker car which was used by the Rock bandits was found about six miles north of Winfield last night. (El Dorado Times, January 8, 1924, Tuesday)
W. H. Pottle, the merchant of Arkansas City, is being commended for his charity in the case of Ray Reed, who was killed by a train. Formerly Reed had worked for Pottle, but business relations between them had ceased. When Reed was killed none of his relatives could be found and Mr. Pottle attended to the funeral and bore the expense of the rites. The dead boy cannot thank him, but it raises him high in the estimation of his living employes.
(Sedan Lance ~ July 29, 1897)
The Body of a Murdered Man Found in a Straw Stack
Arkansas City, Kas., Oct. 13---The body of an unknown may was found in a straw stack at the edge of the city limits Sunday by two little girls who were playing in the straw. The city officers were notified at once and an inquest was held yesterday. The body was badly decomposed and it is believed had been concealed in the straw over two weeks. There was a large bullet hole in the right temple and there is no doubt but that the man was murdered. Nothing was found on his person to identify him. He was about six feet tall, wore a seven and three-eighths hat and was well dressed.
(Kansas City Star ~ October 19, 1897)
HIS SON PROBABLY MURDERED IN KANSAS
Arkansas City, Kas., Oct. 25---Albert Emmons of Keokuk county, Ia., arrived in town last night looking for his son. It is supposed that his son is the man whose body was found in a straw stack near town two years ago. The man had evidently been murdered, as a bullet hole was discovered in his skull. Detectives were employed, but found no clew to either the man's identity or the murderers.
(Kansas City Star ~ October 25, 1899)
TWO KANSAS MURDERERS HANGED IN 18 HOURS
LANSING, Kan., April 15---With his last wish for soda pop and a candy bar satisfied, Clark B. Knox, 26-year-old Kansas City, Kan., Negro murderer of a popular police officer, walked steadily to the gallows trap in the state prison tonight.
Know, kiler of Ed Nugent, Kansas City, Kan., officer last August, had no final word to say as Warden Robert H. Hudspeth spoke to him at the foot of the 13 steps. He merely shook his head, then continued up the stairs to become the third man hanged on the new gallows here in five weeks and the second in 18 hours.
Knox followed Fred L. Brady, murderer of Joe Williams, Arkansas City Negro, to the gallows today.
(Seattle Daily Times ~ April 16, 1944)
KANSAS MAN FOLLOWS SWEETHEART TO GRAVE
Udall, Kan., Feb. 17---William McQuitty killed himself here today following the suicide of his fiancee, Katherine Hainer, 18 years old, last Monday (She killed herself because her father, who died a month ago, provided in his Will that she would lose her share of his $100,000 estate if she married McQuitty before she was 25 years old.) Both died by shooting.
(Jonesboro Evening Sun ~ February 20, 1911)
A TERRIBLE TRAGEDY
The Dead Bodies of H.J. Donnelly and His Wife Found in Their Home in West Bolton Township - The General Opinion is that Mrs. Donnelly was Murdered by Her Husband and Then he Killed Himself.
Yesterday just before 12 o'clock news was brought to this city by Frank Lorry that Mr. and Mrs. H.J. Donnelly had been murdered at their home, one mile south and one mile and a half west of the city. Mr. Lorry's statement was to the effect that as he was en route to the city on Shoofly road he was hailed by James Heard as he passed his house. Mr. Heard told him that Mr. and Mrs. Donnelly had been murdered; that he was going to the Donnelly residence and for him to come and go with him. Mr. Heard lives about one eighth of a mile west of the Donnelly house upon Henry Donnelly's farm. Henry is a son of the murdered people. Mr. Lorry and Mr. Heard went to the Donnelly house and Mr. Lorry was the first to enter. He opened the screen door of the kitchen and stepped in. Just in front of him lay Mrs. Donnelly, her head in a pool of blood. He stepped over the body and into the bedroom and saw the body of Mr. Donnelly. He took hold of his hands and knew he was dead. Then Mr. Lorry got into his vehicle and came to the city as fast as he could to notify the authorities. The news of the tragedy soon spread over the city and a very large number of our citizens repaired to the Donnelly place.
A Traveler reporter was in the crowd. The place where the deed was committed is about a mile and a half west on the Shoofly road. The house is a four room cottage and is on the south side of the road, about 100 feet from the highway. There is but one outside entrance and that is from the porch on the east side. The nearest neighbor is the family of James Heard, John Myrtle lives almost a half mile east of the Donnelly place and is the next nearest. When the reporter arrived a large crowd was there and the house and bodies were in charge of the officers. Sheriff Gibson was telegraphed and also Coroner Cunningham, but as they could not arrive upon the scene before 6 o'clock, it was decided that the best thing to do was for a justice of the peace to act. Accordingly Squire Randall, of Bolton township, assisted by Judge Scott of this city, took charge of the case. The papers were drawn up and a jury of six men, as follows, was empanelled: L.H. Bonsall, C.D. Stoll, Len Harned, C.T. Thurston, M. Shuck, and J.W. Hutchison. The jury, the judges, Dr. S.B. Parsons and a Traveler representative then went into the house to witness an examination of the bodies. Mrs. Donnelly's body was lying face downward at the kitchen door. The kitchen is a southeast room. Her head was at the northwest and was resting in a pool of blood just at the entrance of the door to the bed room. Her feet were to the southeast and near a table. Mr. Donnelly's body was in the bed room, a northeast room. He was lying on his back and his head was but a few feet from the northwest corner of the room. A rocking chair was between his head and the corner. His feet were to the southeast and about eight feet from the door between the kitchen and bed room. In the room where Mr. Donnelly's body was, were a couple of chairs and a bed. The bed did not appear to have been occupied recently. To the right of Mr. Donnelly about six feet distant was a 38-calibre Smith & Weston revolver. An examination of it showed that three chambers were empty. There was no blood upon it, but at the point where it breaks to remove the cylinder there were a number of grey hairs, that corresponded with those upon Mrs. Donnelly's head. In the presence of the court, Dr. Parsons examined the body of Mr. Donnelly first. It was ascertained that he had been shot once. The bullet took effect in the left breast and passed through the upper part of the heart. The doctor probed for it and found it under the hide of the back and removed it. Death must have been instantaneous. He had on a dark flannel shirt and around where the ball passed through it, it was burned. He had one his usual amount of clothing and nothing in his pockets was disturbed.
Mrs. Donnelly's body was next examined. At first it was supposed that she was shot in the head because of holes in the side and top of the head. Back of her right ear was a bruised place and the supposition was that she had been struck with the revolver there and after she had fallen had been shot in the head. Such proved to not be the case however. There was no bullet wound upon the head at all. She was shot once just above the left breast and a second time under the right arm. The bullet of the former wound could not be located by the latter was found under the flesh in the back. Its course ranged downward. There was two bad wounds upon the head, one upon the top and the other at the back. They appeared to have been inflicted with a revolver. The kitchen had a slight appearance of a scuffle. It looked as if Mrs. Donnelly had commenced to prepare dinner. There were several freshly baked pies upon the table, a kettle of peeled potatoes and a kettle containing the peelings and a knife. The kettle containing the potatoes was partly tipped over and on the floor were several potatoes. There was nothing else disarranged in the house. Everything was in its place and was neat and clean. A stick of stove wood was found near the body of Mrs. Donnelly and upon it was the print of a greasy hand, as if some one had grasped it. A chair sat near the table and it and the table suggested the idea that some one had been sitting there, peeling potatoes. There were no other evidences of a struggle. The jury having completed its examination, they repaired to the porch and commenced taking the evidence.
Miss Ella Heard was the first witness. After being sworn she stated that yesterday morning she started to the city from home about 7 o'clock. At the pasture gate east of the house she saw H.J. Donnelly and spoke to him. She came on to the city and returned home, arriving there after 9 o'clock. West of the South Sixth street Arkansas river bridge on the Shoofly road she met Henry Donnelly, a son of the deceased. He was riding horseback and was going east. They spoke as they passed. She came on home, but did not see either Mr. or Mrs. Donnelly. After 11 o'clock, Henry Donnelly came running to their house. He was screaming and was terribly agitated. He acted like he was crazy. She asked him what was the matter and all he could say was to call her name. She asked again and Henry told her that "father and mother are both dead." He also told her that about 8 o'clock he had got on his horse and had gone to Mr. Buzzi's to tell him that his father would not go to Oklahoma Thursday as per agreement. On his return he found his parents dead. Henry acted more as if he was insane than sane. He sat down on a chair in the parlor while she went to call her father, James Heard, who was at work in a field near by. Mr. Heard and two men, Mesers. Blakeys, who were plowing in a field almost opposite of the Donnelly house for Walter Mays, came to the house and were told that Mr. and Mrs. Donnelly had been shot. Some one asked about the revolver and Henry stated that there had been none about the place for five years except when his brother Ed, of Guthrie, was visiting at home. The men then went to the Donnelly place. Henry remained at the Heard house and was completely prostrated. He went to bed immediately after Mr. Heard started for the scene of the tragedy. Miss Heard was at the Donnelly home frequently. No one resided there but Mr. and Mrs. Donnelly and their son, Henry, who was about 21 years of age. The relationship between parents and son was pleasant, but between father and mother, they were not as pleasant as some other people.
L.W. Burnett, was the next witness. He is son-in-law of the deceased. He stated he did not know of the deed until noon when he was told of it by a man working for him. For about three years he and Mr. Donnelly had not been good friends although when he was assessing the township last April he ate dinner there. Mrs. Donnelly frequently visited at his house and always told him of any business transaction in the family. He did not know of any trouble of any consequence occurring between Mr. and Mrs. Donnelly since about four years ago. The trouble then was about the house which was built upon the place of the boys and now owned by Henry. Mrs. Donnelly objected to so large a house and the spending of money that way. Mr. Burnett was shown the revolver which was used in committing the deed and after examination it minutely stated that he did not recognize it. He further stated that he could throw no light upon the tragedy which would assist in clearing it up. Mr. Burnett also stated the he did not think Mr. Donnelly was involved in debt.
Ab McCutcheon was next called. He is a brother of Mrs. Donnelly and resides in Sumner county. He stated that Mr. and Mrs. Donnelly visited at his home Sunday. They came at about 4 o'clock in the afternoon. Mr. Donnelly remarked while there that he was living happier now than he had been for twenty years. He did not know of Mr. and Mrs. Donnelly every having a revolver in their possession.
James Heard was examined and his testimony was similar as that give by his daughter, Ella Heard. Except he stated that he saw a tramp in that vicinity yesterday morning.
At this point the court adjourned to await the securing of witnesses. It will continue this morning in Judge Scott's court room.
John Myrtle, who resides east of the Donnelly place, informed us that Henry Donnelly came to his house yesterday morning at about 9 o'clock and stated that he wanted to borrow his saddle to ride to Buzzi's to tell him his father could not go to Oklahoma Thursday. He loaned the saddle and Henry rode off towards Buzzi's. The saddle was laying in the Donnelly yard near the kitchen door where Henry had taken it off his horse and thrown it down on his return home.
Henry Donnelly is still at the Heard residence. He appeared completely prostrated and Dr. S.B. Parsons was summoned to attend him. Last evening he was reported quiet and resting well. The tragedy is shrouded in mystery, although the general opinion is as stated in the heading of this article. There was no clue of any kind to show who did the deed. Mr. and Mrs. Donnelly have resided here for about sixteen years. He is about 70 years of age and she is somewhere about 50. They have four children. Ed, Mrs. Burnett, Frank and Henry. Ed and Frank reside at Guthrie and were telegraphed to come. They came last evening. Mrs. Burnett resides in Bolton with her husband and Henry lived with his parents. From the evidence to be obtained there is no doubt but what Mr. and Mrs. Donnelly have had some disagreements in their married life but lately that have lived together more harmoniously. They were highly respected in this city and the community in which they lived. It is very hard to make us believe that Mr. Donnelly ever committed the rash act. We have known him for seven years and have found him to be an upright and conscientious citizen.
The remains of the deceased were embalmed by Repp Bros. and the funeral will occur this afternoon from the residence at 2 o'clock and will be under the auspices of the masonic lodge, of which Mr. Donnelly was a member. The bodies will be buried in Mercer cemetery in one grave.
Edward Donnelly, who arrived last evening from Guthrie informed us that his mother always carried a pocketbook containing money. In the examination of the bodies we believe that Mrs. Donnelly's clothing was not searched. If it is gone this would point to a robbery. The corn field and around the house were searched in all directions but no tracks could be found and neighbors along the road say no stranger passed.
(Arkansas City Daily Traveler ~ Tuesday ~ August 4, 1891 ~ Page 4 ~ transcribed by Judy Mayfield)
C. S. CALHOUN WAS SHOT AND KILLED BY TWO OUTLAWS
Winfield, Kan., July 12 - C. S. Calhoun of Kansas City, an Atchison, Topeka & Santa Fe railroad detective, was shot and instantly killed today by two outlaws, who were shot later by a posse of citizens, at Hewins, seven miles from Cedarville, close to the Oklahoma state line. One of the outlaws, Ed Madigan of Ponca City, Okla., was instantly killed by the posse. The other, William Chadburn of this city, was fatally wounded.
Madigan and Chadburn held up and robbed six traveling men at the Britton hotel at Winfield on Sunday night last and escaped. At Cederville last night Detective Calhoun encountered both of the outlaws on the street. Not being positive of their identity, Calhoun secured the city marshal and one of the traveling men who were robbed and the three started in a carriage in search of the two men. Early they drove past the men in a side street today. The traveling man identified them and the trio in the carriage were just in the act of making a stand when either Madigan or Chadburn opened fire. Calhoun was shot through the heart and the outlaws made their escape temporarily. The town was aroused and the outlaws stole two horses and started for Hewins.
Close in Firing
While a posse was gathering at Cedarville word was wired ahead to Hewins, where the deputy sheriff quickly gathered a score of armed men about him. Within two hours the outlaws rode up to a hardware store at Hewins, secured a rifle and a revolver and started out of town on a gallop. Just as Madigan and Chadburn were leaving the main street the posse opened fire from the protection of a store. The robbers returned the fire and a lively fusillade ensued. Finally Madigan fell from his horse, dying almost instantly. Another bullet soon brought Chadburn to the ground, shot through the bowels. During the exchange of shots J. M. Pope, a member of the posse received a slight wound in the foot and a Mrs. Malone who had been attracted to the scene by the firing was shot in the leg. Her wound is not serious. Madigan's body was taken to Cedarville and Chadburn was placed in the hospital where it is said he cannot live. Madigan and Chadburn were each under 20 years of age. Chadburn had served time in the Kansas penitentiary for robbery. Nothing is known of Madigan. Calhoun was 40 years old. (Anaconda Standard, July 13, 1905, page 2)
Story of the Murderous Shooting Into a Crowd as Told a Register Man Afterward
A Register man was in Winfield Monday on business and says that the whole town is wrapped in gloom over the terrible calamity of last week. The ninth victim of the insane man's fury has died and three more are in a critical condition. Crepe adorns scores of homes and the business section of town is draped in mourning. Men stand on the street and talk in low tones of the affair, and the quiet and awful disaster hangs over the city.
Gilbert Twigg, who did the shooting, served as a soldier in Cuba and afterward in the volunteer service in the Philippines. While there he suffered an attack of fever which is believed to have left its effect on him. He resumed his residence at Winfield and at one time was engaged to two women and one of them had her trosseau prepared. Three days before the wedding Twigg disappeared and was gone six months Another time he went to Pennsylvania and visited a brother, returning with a story of being ill treated by his relatives. He was known to be erratic but not considered dangerous.
A few days before the shooting he bought fifty shells loaded with buckshot at a hardware store. Asked what he was going to hunt he said he didn't know exactly. The dealer wondered at the purchase but unwisel kept the matter to himself.
Thursday night the band concert took place. The situation was about the same as if the band were playing in front of Coutant's hardware and the murderer had taken his position in the alley back of the New York store. The band played in the middle of the street and a large crowd stood about. Twigg crouched in the dark alley. With his gun loaded he stepped into the street, knelt down and fired both barrels at the band leader, Harry Caman, a very popular man whom Twigg seemed to dislike. Back into the alley dodged the murderer, quickly reloaded and again fired. This he kept up until he had fired ten shells into the crowd. At first the source of the shots could not be located and people ran wildly about, women fainted, children screamed. Twenty or thirty people fell in the street wounded and a fearful panic ensued, with horses plunging through the crowd.
The maniac was finally located and a colored policeman sneaked up the alley behind him. The murderer was found dead, either by his own hand or that of the policeman.
The shooting stopped, people returned to the awful scene and care was given the wounded. Three lay dead in the street. It was a scene of wildest alarm and horror.
An effect, easily appreciated, of the shooting occurred at Wichita. A widely advertised band concert was to take place down town, Saturday night. The band appeared ready to play but there were not a dozen people present.
(Iola Daily Regiter ~ August 18, 1903 ~ Submitted by Lori DeWinkler )
ONE KILLED 8 HURT IN A BUS CRASH
Arkansas City Woman Is Burned to Death In Accident Early This Morning
THINK MAN HAS A BROKEN NECK
Mishap Occurs When Driver Of Machine Swerves To Avoid Hitting Parked Car
OVERTURNS IN SMALL CREEK
Arkansas City, Kansas, Nov. 8---One person, who has been identified as Miss Mildred Beal, aged 35 years, of Arkansas City, was burned to death and eight others were injured, one seriously, early today when a Southern Kansas Stages Lines bus left the highway, overturned and burst into flames 19 miles east of here.
The body was burned beyond recognition, but it was identified as that of Miss Beal because she was the only one not accounted for.
Jones Robertson, aged 26 years, of Boonville, Ark., farmer, suffered a possible broken neck. His condition is serious.
The accident occurred about 4:30 o'clock this morning when the west-bound bus swerved to avoid striking a car, which was parked in the road. The bus traveled on the shoulder of the road 150 yards before it struck a small creek and overturned.
(El Dorado Times ~ Friday ~ November 8, 1935 ~ Submitted by Lori DeWinkler)
ROCK MUSCIAN FROM ARK CITY DIES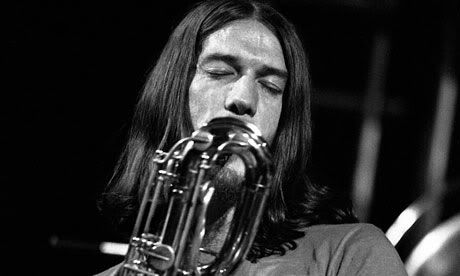 Arkansas City native Jim "Motorhead" Sherwood, a rock muscian who performed with the renowned Frank Zappa in the Mothers of Invention, died Christmas Day.
Sherwood died at the age 69 at home with his wife, Linda "Lynn" Sherwood; son and daughter-in-law, Lance and Corrina Regan; and beloved pets, "the kids," Little Bear and Sierra Too, at his bedside, according to an obituary published in The Lodi (Calif.) New-Stentinel.
The Travel was notified of Sherwood's death by his cousin, Curtis Sherwood, of Gruendau, Germany.
Curtis Sherwood submitted an obituary for his famed cousin from The Guardian, which can be accessed at: www.guardian.co.uk/music/2011/dec/27/jim-sherwood.
Jim played and toured across the United States and Europe with Zappa in the Mothers of Invention and Ruben and the Jets during his youth, the Lodi News-Sentinel said.
Sherwood and Zappa met in high school in 1956, according to Wikipedia.
Sherwood was in a class with Zappa's brother, Bobby, who introduced the two after learning that Sherwood was a collector of blues records.
He was a rock musician notable for playing soprano, tenor and baritone saxophone, tambourine, vocals and vocal sound effects in Frank Zappa's Mothers of Invention, according to Wikipedia.
According to the Guardian:
"Sherwood would regularly jam with Zappa in a string of different groups, and eventually, in 1964, the Mothers.
"The following year, the band signed a recording contract with MGM records, and set about the lengthy process of recording their first album, 'Freak Out!' with producer Tom Wilson.
"At the time, Sherwood was not a fully fledged member of the bank, which changed its name to the Mothers of Invention. He described his role on 'Freak Out!' as 'just making sound effects on some of the songs.'
"After the album's release in June 1966 on MGM's Verve label, the band went on tour, then in November that year took up a six-month residency at the Garrick Theatre in New York, during which they , played 14 shows a week.
"Sherwood was working for the band as equipment manager and roadie, and sometimes operated the lighting during the Garrick shows. These were a bizarre mix of music and performance art, featuring puppet shows and interludes when the band would pelt the audience with fruit.
"It was when the Mothers made their first trip to England, in mid-1967, that Sherwood was finally hired as a full-time musician."
The band's vocalist and percussionist, Ray Collins, gave Sherwood the nickname "Motorhead," through his love of working on cars, trucks and motorcycles, the Gurdian said.
"It sounds like you've got a little motor in your head," said Sherwood, quoting Collins, "so they just called me Motorhead and that seemed to stick," according to the Guardian.
(The Arkansas City Traveler ~ Tuesday ~ January 10, 2012 ~ Submitted by Lori DeWinkler)
BUFFALO HUNTERS MURDERED
The Arkansas City Traveler of last week contains an account of the murder of Henry Floyd, and Henry Hildreth, two buffalo hunters who went out from that vicinity two weeks before. They were killed about 75 miles west of Arkansas City on the 13th. Says the Traveler: "Making an examination of the body, we found a spear or shot wound in the left hand, evidently received while the arm had been help up to ward off a blow. On the top of the head, which was scalped, was a spot of clotted blood, caused by a blow from a weapon, probably the handle of a tomahawk, or club, which must have only stunned the man, as the skull was not broken, and while in a state of insensibility, they had cut the head from the body."
We club from the Traveler's account of the affair the following further particulars:
"After traveling a distance of 75 miles from this point, they came upon the buffalo, and succeeded in killing two, when the party returned to camp and sent young Floyd and Mr. Hildreth after the carcasses. Before the party had gotten into camp they saw a number of Indians---about fifteen, a great distance off, who stopped and watched them awhile, and then moved off, apparently in different directions; but a rain storm coming up caused them to lose sight of the Indians, who they supposed had passed on peaceably. After waiting some time, the party started in pursuit of their comrades, and found where they had cut their horses loose from the wagon and taken a northeasterly course, but after hunting some time they gave up the search until more aid could be secured. Returning, they met a party of five men, who readily lent their aid in renewing the search. Following the horses tracks for some distance, they came upon the dead body of Henry Floyd, lying upon his back, with his head a few inches from the body, when he was picked up and brought in.
What is singular in this case is, the wagon was hauled off by oxen, and in a western direction, and close by the wagon tracks were the praint of a fine boot. This occurrence took palce on the sand hills, about thirty miles west of the Chisholm trail, on this side of the Salt Fork.
Up to this time nothing has been heard from Mr. Hildreth, and it is to be supposed that he, also, has shared the same fate as his companion. The facts in this case, summed up, go to prove that this outrage was committed by Indians---more than likely Osages, as it is their fashion of severing the head from the body, and probably led on by a white renegade, as the boot tracks and the hauling off of the wagon would indicate. Be this as it may, the matter should not be allowed to rest until the demons have been brought to justice.
(Emporia News ~ November 24, 1871)
WARDROP vs. WARDROP
It was only reasonable to expect that something would drop in the case of Wardrop vs. Wardrop. Mrs. Wardrop claimed that Mr. Wardrop abused her and said all manner of mean things to her and grossly neglected his duty to her by failing to properly provide food and clothing. She wanted the custody of the minor children. Mr. Wardrop denied that he had ever said bad things to her but insisted that she was hard to live with and often had mad spells and would not get his meals for him. He considered her unfit to have the cusstody of minor children. Upon these issues the war of the Wardrops began in district court this morning.
After all the evidence had been introduced Judge Swarts decided that the plaintiff was not entitled to a divorce and taxed the costs up to her.
(Wellington Daily News ~ Tuesday ~ July 14, 1903 ~ Page 2)
BURGLARS ENTER PECK DRUG STORE, TAKE $65
Burglars broke through the rear door at the Morris store at Peck between 6 and 10:30 o'clock last night and took $65 in cash. Sheriff J. M. Lingenfelter went to that place this afternoon to investigate. The druggist has an opinion as to who the thieves are and early arrests are expected. It is believed they went in search of dop as well as cash.
(Wellington Daily News ~ Monday ~ December 27, 1920 ~ Page 1)
TRAMPS TO RECEIVE COLD RECEPTION IN WELLINGTON
A few tramps have been observed in the city, who evidently have forgotten that Wellington has an abhorrence of men who do not like to work. The city police departmen requests that whenever a tramp calls at a house for something to eat, that the housewife report to the police department, and the police will round up the weary traveler and either find a job for him or send him on his way.
It is contended that no man need be idle in these days when so much is to be done. Charity is all right in its place, but feeding a tramp only makes him all the more inclined to let someone else produce his food for him.
(Wellington Daily News ~ Saturday ~ April 17, 1920 ~ Page 1)
HIKERS HERE TODAY
L. E. Smith and E. H. Sterling of Chicago are here today on their trip from New York to Los Angeles afoot. The men are making the trip on a wager, which resulted from an argument in the Hamilton Club at Chicago several months ago.
The men started from New York on October 5 and must reach Los Angeles by may 5, having walked every step of the way. Their only income is made by selling chewing gum. This was part of the agreement.
The men travel from 30 to 50 miles per day, depending on the weather. They visit the larger towns and sell chewing gum per package. To date they have sold about $3200 worth of gum.
Occasionally they stop at some theatre and tell about their trips. Tonight they will be at the Isis.
When asked by a reporter of the News about the most interesting event of their trip so far, Mr. Smith replied, "It was trying to sell a package of gum to a deaf and dumb woman who didn't have any teeth."
(Wellington Daily News ~ Monday ~ February 27, 1922 ~ Page 1)
WOMAN FINED $50 FOR HORSEWHIPPING MAN
Oxford Restaurant Man Should Have Taken Whip From Woman and If She Still Fought Taken Her Out, Judge Tells Plaintiff
Mrs. Neva Dunn, prominent woman of Oxford, was fined $50 and costs amounting to $12.50 when she pleaded guilty in the district court this morning to a charge of assault and battery, the charge growing out of a horsewhipping while she administered to J. R. Horton, restaurant owner, of Oxford.
Judge O. P. Fuller, holding court, advised the plaintiff Horton what his rights were, and informed him that he was not supposed to take a whipping from a woman or any one else. He asked Horton why he did not take the buggy whip away from Mrs. Dunn. The judge told Horton he should have defended himself, seeing that he is big enough to defend himself, that he should have taken the whip from the woman, and if she still persisted in attacking him, he should have kicked her out.
Horton claims that his reputation has suffered because of newspaper articles which have appeared in different papers, and suit for damages will be filed against Mrs. Dunn, it is understood.
Mrs. Dunn's plea of guilty was entered by her attorney although she was in the court room.
The horsewhipping arose out of an alleged abuse of Mrs. Dunn's father by Horton.
(Wellington Daily News ~ Monday ~ February 27, 1922 ~ Page 1)

Back to Index Page

Copyright © to Kansas Genealogy Trails' Cowley County host & all Contributors
All rights reserved