Iberville
Parish
[French: Paroisse d'Iberville]
Iberville parish was established April 10, 1805, and is named for Pierre Le Moyne d'Iberville, who founded the French colony of Louisiana. Point Pleasant became the seat of government in 1807 and remained such until 1835 when it was moved to Plaquemine.The parish seat today is Plaquemine. St. Gabriel d'Iberville was the largest colony in the district and one of the first three Acadian settlements in Louisiana. It was settled in 1767. Iberville Parish as one of the oldest parishes in Louisiana.
Cities and towns

Grosse Tete
Maringouin
Plaquemine
Rosedale
St. Gabriel
White Castle
Adjacent parishes
Pointe Coupee Parish (northwest)
West Baton Rouge Parish (north)
East Baton Rouge Parish (northeast)
Ascension Parish (east)
Assumption Parish (southeast)
Iberia Parish (south)
St. Martin Parish (west)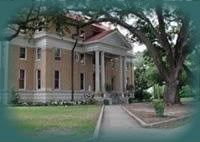 Welcome to this Louisiana Genealogy Trails Website.

This is a new site, fashioned after our successful Illinois Trails websites, and we hope to soon add data here that can help Louisiana researchers as much as we've been able to help our Illinois researchers. My name is Janice and I host the state of Louisiana. Please email me with your submissions.

We need some help to do that though - volunteers to host these county websites. If you can make a basic webpage, and you have a desire to transcribe data for the free use of all researchers, we can use your talents!
Review our Volunteer Information and email Kim.

In the meantime, join our mailing list to be kept apprised of updates to this website.
Online Data
We intend to put data from all these categories online eventually. Feel free to contribute your data to this site to help it grow!

ONLINE NOW

COMING SOON

Updated Police Jury

1850 - 1925

Updates
1883 Pensioners
Death Notices


Louisiana is organized by Parish rather than County

We need Parish Hosts!

Email Kim if you want to help us to keep online Genealogy free!